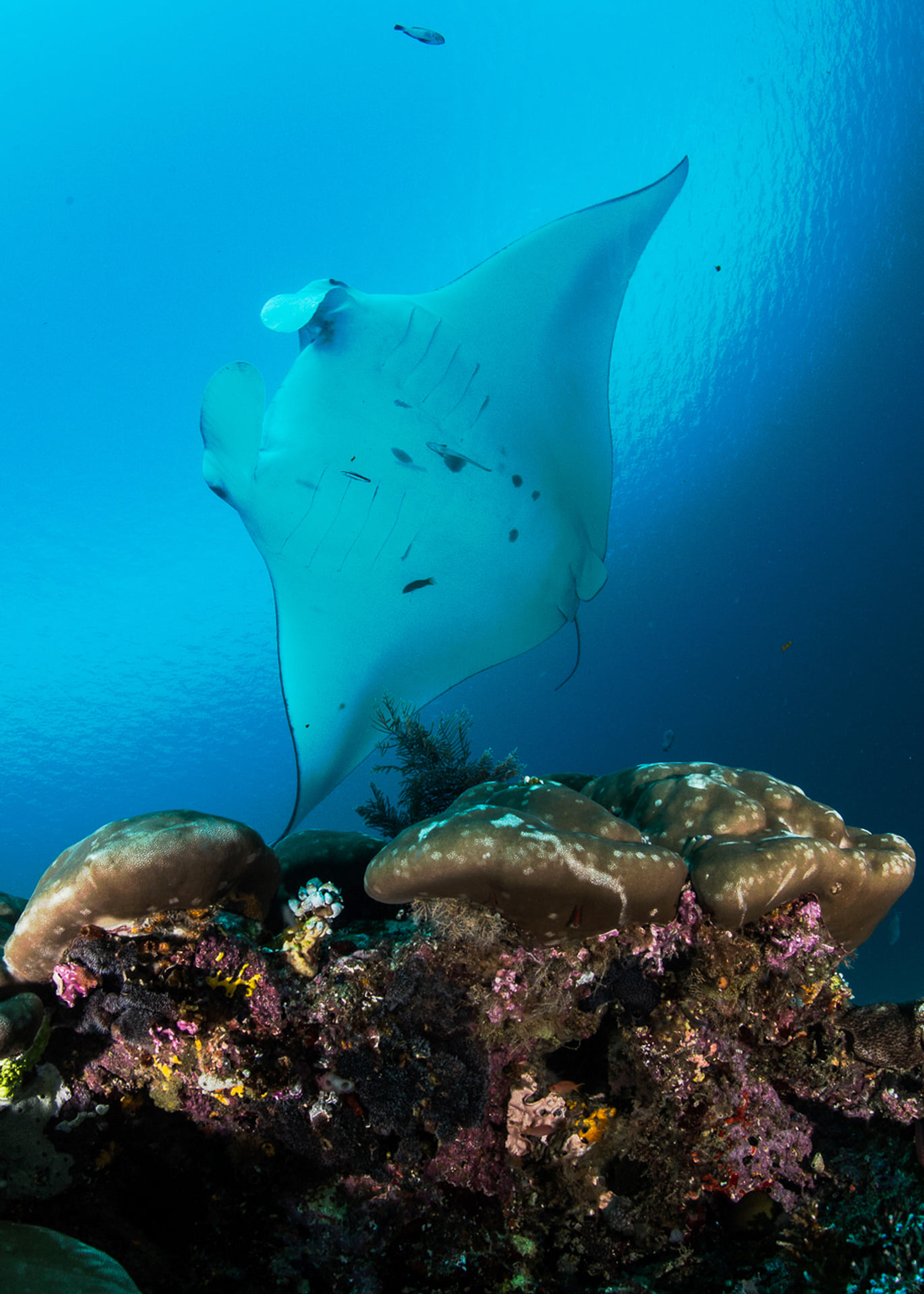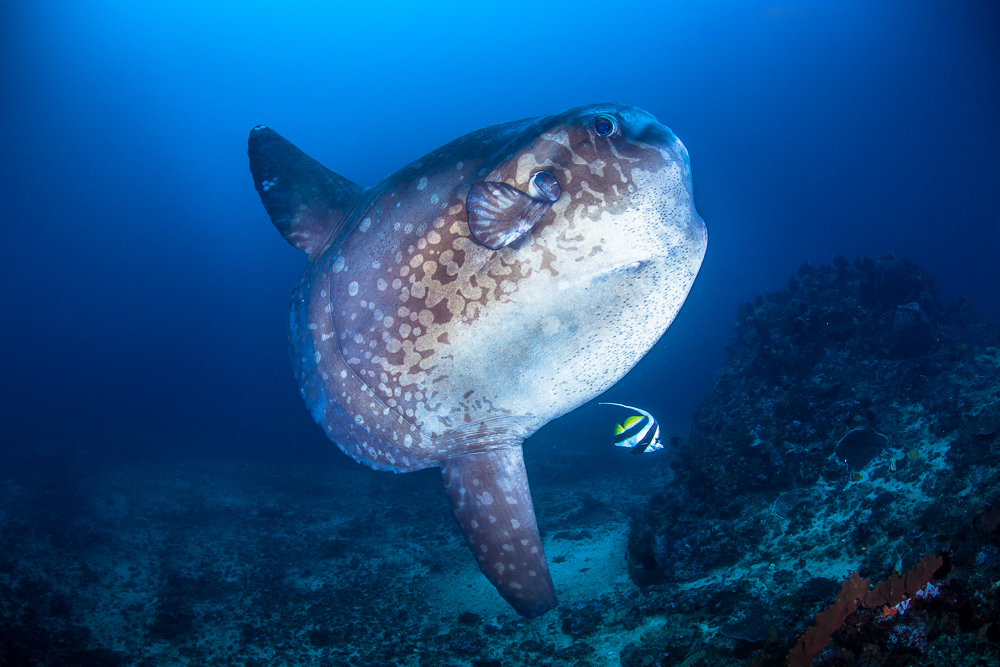 Nusa Penida & Lembongan
The area of  Nusa Penida, Nusa Lembongan and Nusa Ceningan (the word Nusa in Indonesian means island) is a cluster of three small islands about 50 km East of Sanur. Those dive sites are the probably the most attractive places in Bali due to diverse and healthy corals and opportunity to see large marine animals. One them is the famous Manta Point.  This is large bay located off the Southern cliffs of Penida island. At this place you will find a  few rocky pinnacles that serve as cleaning stations where the cleaner fish remove parasites from the bodies of those gentle giants. This phenomenon can be seen all year round. 
At Crystal Bay with its amazing variety of sea life, you can meet the rare Mola MOLA (Mola alexandrini – Bumphead Sunfish) during the months of colder water (July-November).
Mangrove/Sakenan, SD Point, Pura PED and Toyapakeh dive sites are known for diverse range of hard and soft corals and abundant marine life. As we drift along the beautiful, healthy coral carpets we encounter schools of tropical fish like snappers, parrotfish, triggerfish and nudibranchs – a true paradise for photographers.
The choice of dive sites depends on the conditions as the current can get very strong and unpredictable and high ocean waves sometimes prevent safe diving in some places.
We pick you up from your hotel and drive to Sanur port where we board a speedboat around 8am, the boat ride takes around 1h to reach Manta Point. We do 3 dives in the area, with lunch being served after the second dive. We aim to be back at Sanur port around 4pm. 
Dve sites:
Manta Point

Manta Bay

Crystal Bay

Toyapakeh

SD Point

Ped

Mangroove

Sakanan
Price: 190 USD
Price includes:
3 dives in different location included Manta Point (there is no discont for those who doesn't want to do 3 dives )
All land and sea transfers
All scuba diving equipment rental
Lunch, water, coffee and tea, snacks
Professional guides