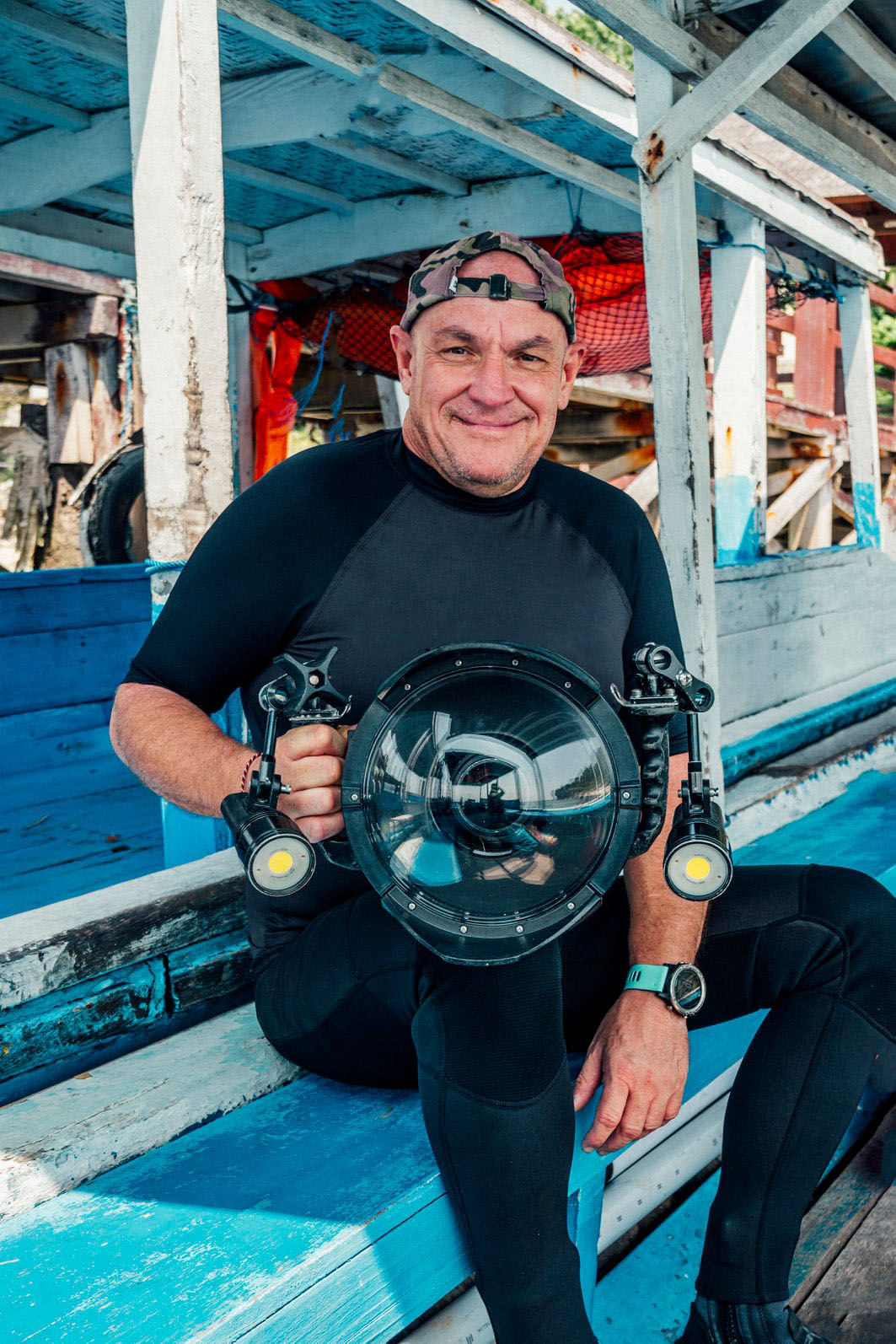 Kriss Sieniawski – Founder
Krszysztof "Kriss" Sieniawski has been taking underwater photographs for 20 years and has been a full-time PADI Scuba Diving Instructor for the past 21 years. Previously, he has been working in Hurghada, Egypt running his own dive school (2002 -2007). Kriss then moved to Bali and since 2007 is organising SCUBA DIVING trips, PADI Courses, SEA and LAND Tours across Bali and Indonesia. Kriss did over 10 000 dives. He speaks Polish, English, Russian and Bahasa Indonesia.
Kriss's other passion is photography. All the photographs on this website were taken by him. He was working in multiple countries on projects involving underwater, aerial and land photography and filming.
Now Kriss and his wife Arsih are running Diving Bali – Private Scuba Trips.
Arsih
Arsih is the owner of Diving Bali – Private Scuba Trips and she is taking care of organising all logistics, bookings and handling of the non-diving aspects of our activity.
Arsih is a passionate event and wedding organiser and runs her own company