DAN Short-Term Diving Insurance
DAN Short – Term Diving Insurance
 DAN stands for Divers Alert Network, which is a non-profit organization dedicated to promoting safe diving practices and providing medical assistance to divers around the world.. One of their key offerings is dive insurance, which provides coverage for medical expenses related to diving accidents, emergency medical evacuation, and other benefits.
DAN has a global network of medical professionals and emergency assistance providers who are available 24/7 to respond to diving emergencies and provide support to their members. Their goal is to help divers stay safe and enjoy their underwater adventures with peace of mind.
Now you can get  your DAN short term insurance  directly through our website. Short-term comprehensive diving cover from the trusted brand DAN. This policy covers for Indonesia only. You can choose from 1 to 30 day policy.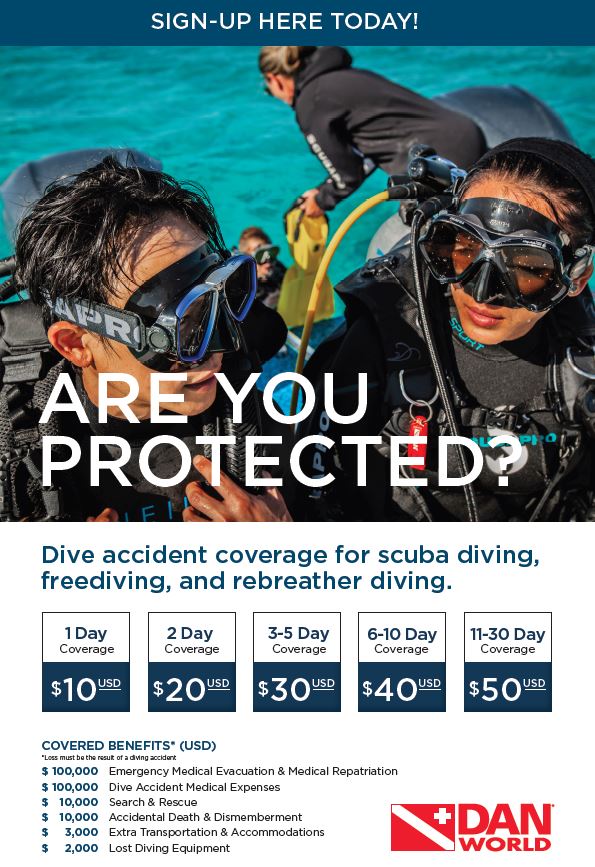 Get your DAN
To get your short-term dive insurance, please fill out the form below. It is important to ensure that all information you provide is accurate and up-to-date. This will help to ensure that your policy is issued correctly and that you have the coverage you need in the event of a diving emergency. Once you have completed the form, review your information carefully before submitting it. If you have any questions or concerns, do not hesitate to contact us for assistance. Thank you for choosing DAN for your dive insurance needs.qw